The CIMMYT Office Staff Retreat was held at the Gokarna Forest Resort in Nepal from 25th to 27th Sep 2023. Though the program was started on 25th Sep, the Team Building Program was scheduled for only 2 days from 26th to 27th Sep. In total, 50 staff members were participated in the team-building program. The aim of the retreat was to overcome the staff's stress and conflict with the theme of knowing ourselves and knowing the team. The overall objectives of the staff retreat were to boost team performance through improved collaboration and fostering innovation and creativity-communication, building trust between the staff and organization, and enhancing positive behavior like respect and acceptance for the abilities and limitations of everyone.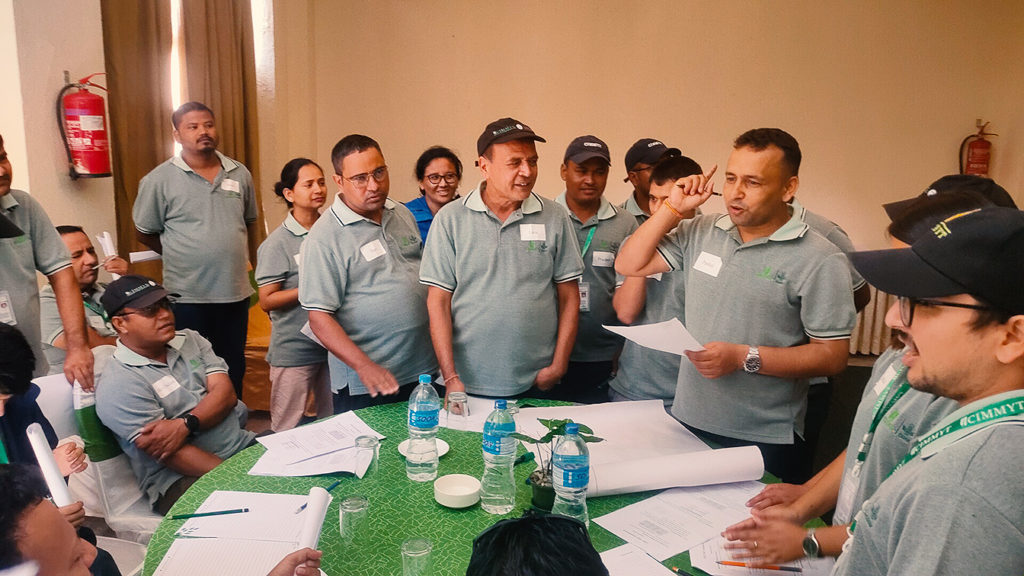 On the first day of the two sessions (indoor &and outdoor) was covered. In the outdoor session different tone settings, energizers, and problem-solving activities were provided to meet the objective. Also in the indoor session Personality Assessment (named DISC assessment) exercise was served to the participants to enhance their self-awareness, promote understanding of different personality types, and leverage individual strengths for effective teamwork with diversity and inclusion. Likewise, the presentation on the mind wellness session was presented to know ourselves and the team.
The day 2nd was allocated for the wrap–up of the retreat as well as the team-building program. Before the wrap–up session, the participants were engaged in team time with various team-building activities. Afterward, the wrap-up activity named 4 Ways tug of war was performed to show the one team CIMMYT in a win-win scenario. The commitment shown by the retreat participants, exemplified through the formation of the team and their dedication to implementing the lessons learned, highlights the transformative power of knowledge and collective action. The closing remarks for the program were deliberated by Mr. Dyutiman Choudhary, CCR of CIMMYT.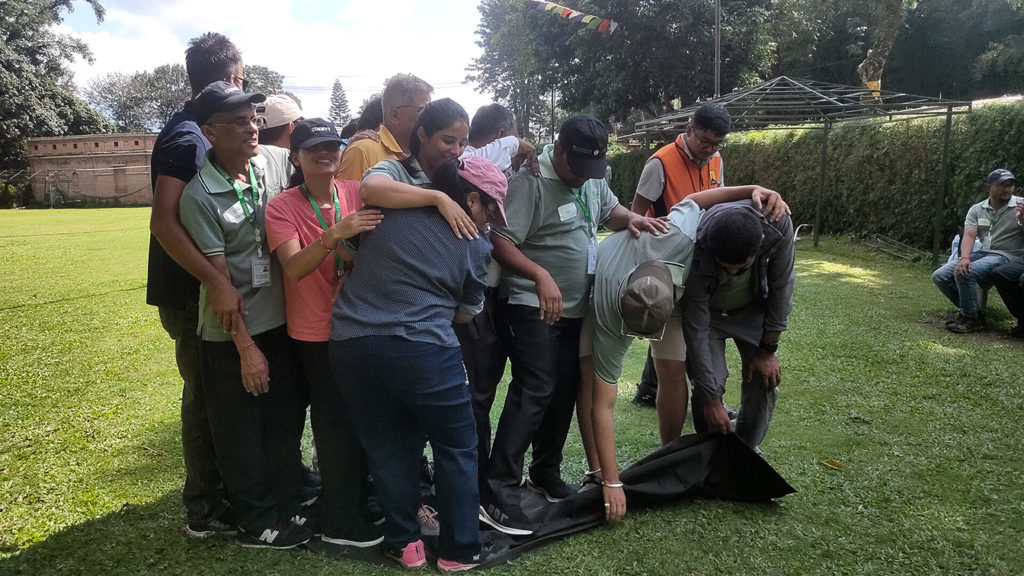 Overall, the team-building programs were successful in achieving their intended outcomes. The participants demonstrated improved communication, collaboration, problem-solving skills, and team trust. These outcomes are expected to have a positive impact on the participants' performance and teamwork in their professional settings.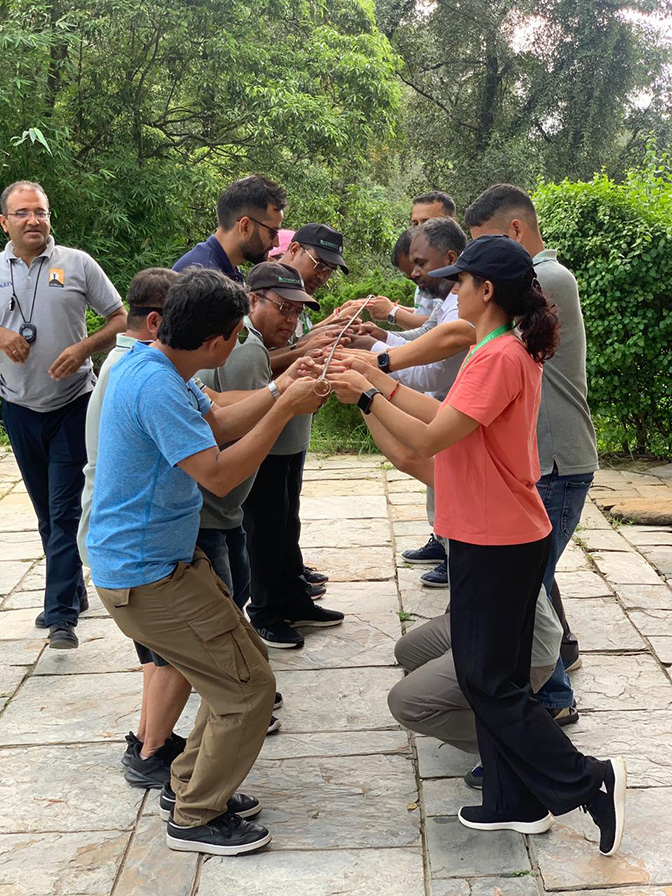 We heartily appreciate the exciting participation and team work of the CIMMYT and it gives us immense pleasure to believe that we have in any humble way contributed in CIMMYT's growth and development.