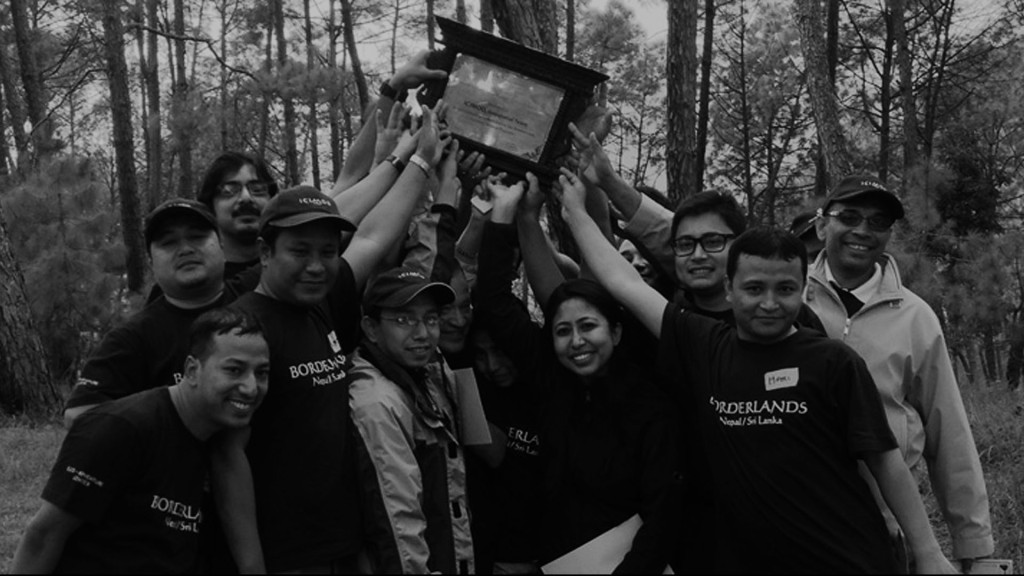 Nepal is bestowed with an immense and amazingly diverse natural heritage. The age old ethos is unique and the beautiful snow clad mountains are staggering. The magic and sheer majesty of Nepal is impossible to ignore. From the highest mountains in the world to dense sub-tropical jungles, Nepal offers one of the planet's most diverse and exotic adventure travel destination, perfect for tourists who want to enjoy the natural splendour of the country, adventurists who want to undertake multi-adventure activities and for the students to participate in the Professional Development Programs (PDP) or Leadership Development Programs (LDP) and gaining knowledge about a completely different culture.
Within this amazing and unique environment, the Borderlands Nepal, comprising of the Borderlands Eco Adventure Resort, the Borderlands PDP, Nature-treks.com and Ultimate Descents Nepal has been carrying out a multitude of activities. The Borderlands Resort, Nature-treks.com and Ultimate Descents Nepal indulge in adventure tourism activities like: abseiling, white water rafting, kayaking, hiking, trekking, rock-climbing, nature-treks and other adventure activities for national as well as international clients and offers the best services in the industry with safety being its top priority. On the other hand, the Borderlands PDP and LDP, one of its kind in Nepal, specializes in Professional/Leadership Development Programs and Team Building events which are fun filled and adventurous yet teaches the vital components of a successful organization namely: retaining employees, increasing loyalty, employee bonding, trust, communication, planning, coordination, team effort and leadership. The organization has been providing custom designed courses in adventure and education for more than a decade and has developed the programs in consultation with many international organizations. There is a strong emphasis on developing personal, inter-personal and team work skills. Activities are designed to be multi-faceted, educational and challenging. The programs are wholly participatory and the onus is on the participants to meet each particular challenge as it comes and give it their best shot.
Which place could be more suitable than Nepal for these activities? The ever smiling people of Nepal will be more than happy to welcome travellers from all over the world to a country filled with diverse culture and traditions.
With qualified and experienced staff, combined with many years of status as a quality provider of outdoor activities, we are among the top in the Nepalese industry and ensure that our clients have the time of their life with safety being our top priority.
We work towards giving our clients an adventure experience they will never forget