Borderlands Family
The Borderlands team has a big pool of highly professional instructors and comprises of qualified, experienced, seasoned, mature and responsible staffs who are experts in their own fields. High adventure is our lifeblood so our people are highly motivated individuals who know the value of close personal attention and teamwork. Many combined years of corporate training experience in Nepal, the U.K., Canada, the U.S. and India have helped us bring to you a wide range of new and established training techniques that can broaden your horizon and introduce a wealth of new ideas and approaches to your training program. Our Instructors are skilled, dedicated and caring outdoor educators with a broad range of personal and professional experience and they know the value of close personal attention and teamwork
Borderlands Training and Development Team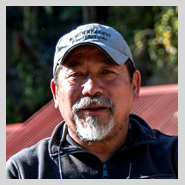 Megh Ale – Managing Director
MeghAle, founding President of Borderlands eco-adventure center which comprises of Ultimate Descents Nepal, the Borderlands Eco Adventure Resort, Borderlands Leadership School, Nature- treks.com & Sunkoshi Beach has spent several years working & exploring the rivers/jungles of Nepal. Megh is always ready to share his deep understanding of Nepal & its myriad cultures, plants & animals. Through Borderlands Professional Development Programs (PDP) & Leadership Development Programs (LDP) for schools & youths, he imparts essential knowledge that he gained through his 28 years of outdoor experience & uses it as a tool of teaching leadership & team building, he deeply believes in experiential learning.
An Ashoka Fellow, he is also the Founder President of Nepal River Conservation Trust (NRCT), which aims to keep some of the Himalayan Rivers free flowing for future generations.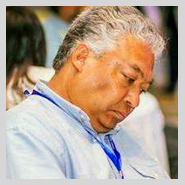 Anil Chitrakar – Director
Anil, the Corporate Senior Facilitator of the Borderlands, is a great facilitator and brings decades of experience in implementing small and large projects in Nepal and globally,
both in the private and the public sectors.
An Ashoka Fellow, who believes that outdoors and hands on learning is the best way to bring out the best in individuals and teams and practices this in all he does.
– Over 30 years of experience across development and energy sector
– Social Entrepreneur
– Life Coach
– Motivational Speaker
– Change Maker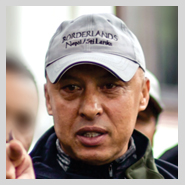 RT. COL. Kamal Rawal – Program Director
With his long military experience since 1998 to 2015, he started his career as an instructor in High Altitude Mountain Warfare Wing and later specialized in Close Protection.
He has travelled the globe for training, conferences, seminars and to perform his security duties. He has been deployed with UN mission as peace keeper and deputed as expert in mission in various troubled zones.
After his retirement, he was with IPL as a security liaison officer, followed with two years in reputed school as Bursar he then joined the Borderlands Leadership School in 2018.
His long experience in today's difficult situations in volatile and uncertain world has a lot to offer to our youths and society. He is with us today to share, guide and interact his diverse experiences and skills before hanging his boots.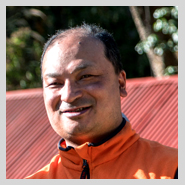 Rupendra Maharjan – Training Director
He is a senior executive coach/facilitator, training and development consultant with particular expertise in Appreciative Inquiry, strength-based leadership development, research, psychosocial counseling, team building, professional development program, training of trainers (TOT), life skills, developing training manuals, strategic planning, workshops, coaching and consulting to help specially the leaders to learn in bringing out the best in people, teams and organizations working in variety of arenas.
– 20 years' experience in delivering training and workshops to NGO/INGOs, corporates, schools and colleges.
– Executive Director/Founder of Imagine Nepal
– Club Service Chairperson/Past President of Lions Club of Kathmandu Regency
– Vice-Chairperson of Nepal Red Cross Society Kirtipur SC
– Executive Member of Human Right Organization of Nepal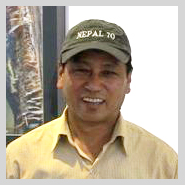 Vimal Thapa – Director
Vimal, Director of Nature-treks.com, with extensive experience in leading mountain and nature treks/tours in the Nepal Himalayas, has also worked in Chitwan National Park as a naturalist. He is a keen birdwatcher and ornithologist and has dedicated his life to raise awareness and education for the conservation of nature, natural environ and heritage of Nepal. Through Nature-treks.com, he is actively involved in presenting a variety of nature and culture based adventure travel, making it a more meaningful and educational experience in Nepal.