The 2 days Team Building program for the CG Motors Pvt. Ltd. was facilitated by the Borderlands Leadership School from 26th – 27th August 2023 at The Borderlands Eco Adventure Resort, Sindhupalchowk.  The objectives were to promote effective teamwork, building trust and collaboration between the staffs and enhance intra department communication. In total 48 participants were actively participated in the outdoor activities. At the same time they also enjoyed their office retreat program.
The Team building program was started with the tone setting and energizer activities to set the tone of the participants and made them energetic for rest of the day. Afterward, to meet the objectives of the program, various problem solving games were played by the participants. The games were mainly focused on leadership, enhancing communication, building confidence as well as trust between each other.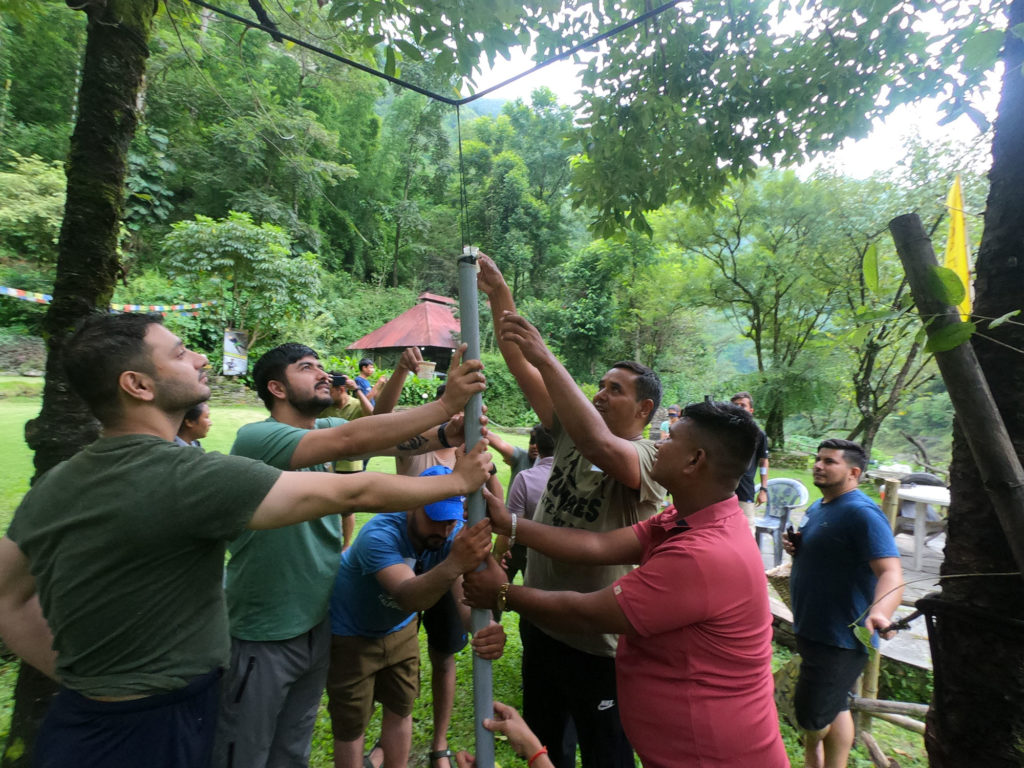 The Borderlands Leadership School hopes they had met the program objective and learned from the problem solving activities. The obtained outcomes expected to have a positive impact on the staff's as well as organizational performance.