The Asian Paints Nepal organized, Warriors SAM Meet on 1st to 3rd Jun, 2023 at Kabilas Resort and Funpark, Bharatpur. In this meet The Borderlands Leadership School conducted Team Building Program on 2nd and 3rd day for 110 staffs of Asian Paints. The aim of the program was to gather the staffs from all 7 Provinces and introduce each other as well as to build the communication between them and to work as a one Team at the office.
Initially, the tone setting activity was facilitated by the facilitators of the Borderlands. Then groups were formed and various team work activities had given to them. The objectives of the given team work was to enhance the communication and coordination skills, show why team work is important in achieving the goals, building trust between each other and respect the ability of each other while doing the any task. On the 3rd day, all the participants were excitedly join the rafting session. This session was also done as a part of the team building activity with the theme of 'Keep it real'. The rafting was started from the Phisling to Riverside Spring Resort, Trishuli.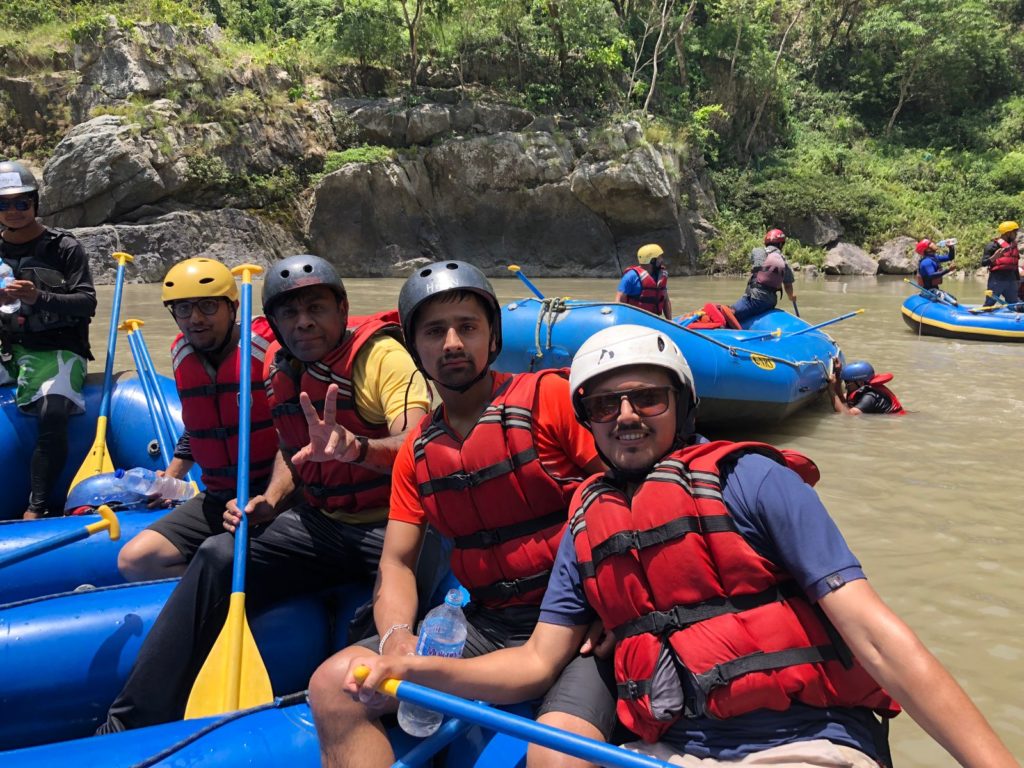 At the end of the program, the closing remark was given by Mr. Gopalkrishnan G, Country Director. He appreciated the active participation of the participants during the SAM Meet and encouraged them to accomplish the work as a team for the company growth.