The Borderlands Leadership School organized a day-long Staff Retreat that focused on Team Building Program for the staff of Triad Asia on 3rd June, 2022 at Gokarna Forest Resort. The exciting and fun filled event was designed to provide exposure and perspectives required to enable participants to upscale their skills.
The training was facilitated by Mr. Sudhan Lamsal, Mr. Alan Rana and Ms. Joti Rai.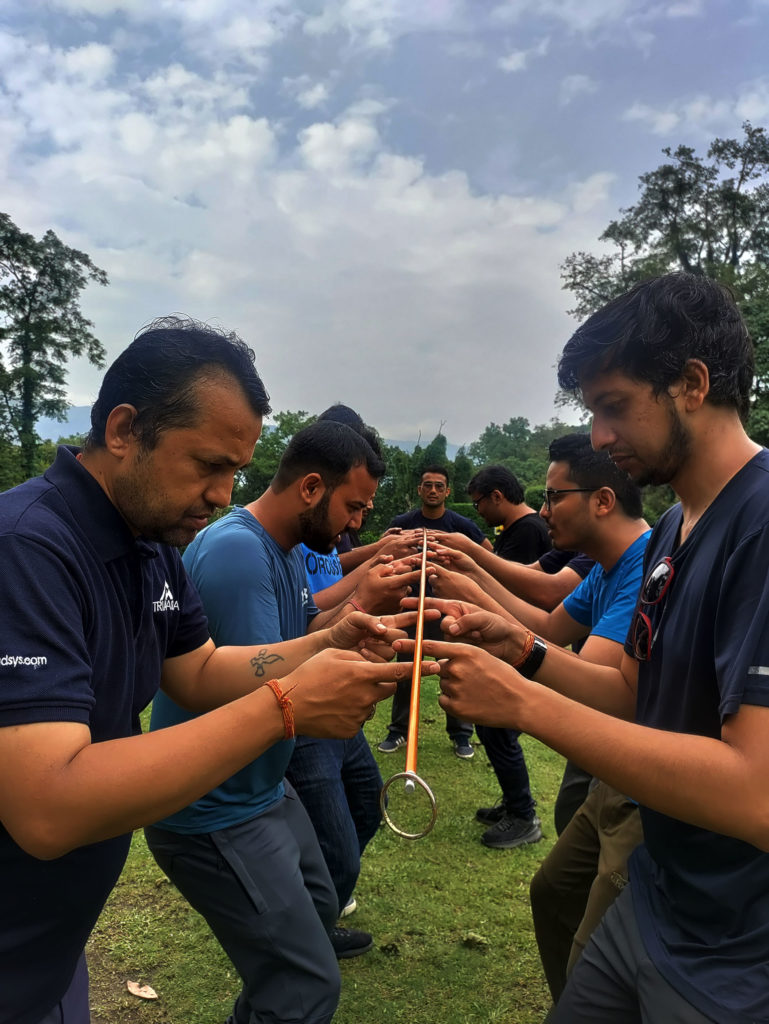 The Borderlands team delivered action oriented learning to help a diverse and inclusive group of participants build or refresh, reenergize oneself and the team. In addition, highlighted the aspects of crucial importance of communication, trust, and collaboration to grow team's skills.Triad Asia Team was given the opportunity to have a clear understanding of their role in the team, while enhancing their personal leadership skills. They were active, eager to learn and learned a lot of skills that would be applicable in their day-to-day work.