Borderlands PDP organized a day professional team building program for 24 participants from Ministry of Labour, Secretariat of Foreign Employment Board on 22nd June 2019 at Bhaktapur Guest House. With the theme "Leadership, Communication, Trust and Recourse Mobilization that focused on integrity, experiential learning, attitude, active listening, positive thinking, managing stress, work division, building the team confidence, acknowledgement, works division, respond to diversity within the team, facilitate, support and management of diversity to enable all members of the team to achieve their potential, sharing the knowledge and learn from each other.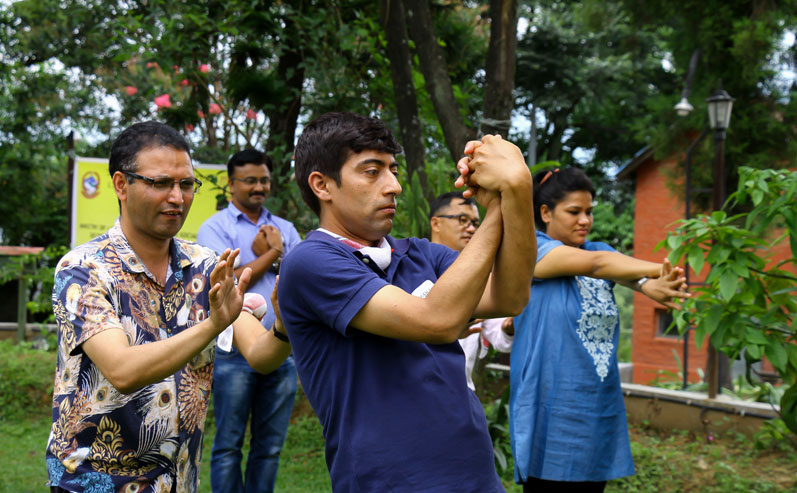 During the program whole activities were vital to enhance on their value, integrity, find out on their optimum capacity and also to awaken them to respect their present effort. The activities such as T-other side, Trust Fall, Win-Win Leafs, Magic Carpet, Leaky Pipe, Team Parachute endow with result of attitude, leadership, trust, communication, resource mobilization, cooperation, coordination among the team.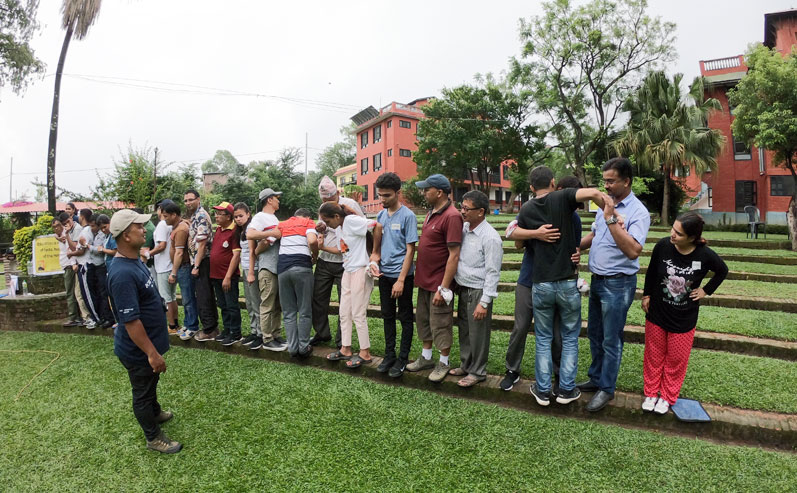 In the end of the program, there was right planning, communication and coordination from the group. Eventually, the development towards the different elements of trust, leadership quality, self-reflection, respect, sense of ownership and most importantly team spirit were observed. The session ended on a positive note with final debriefing, banner signature and group photo.