The Borderlands Leadership School conducted 1 day team building event during the Retreat program of IOM Nepal's staff members from 7 provinces on 27th Jan, 2023 at the premises of Gokarna Forest Resort, Thali, Kathmandu. The objectives of the program were to bring everyone together for the retreat program after the COVID19 pandemic situation, to build the relation, trust, and linkages between the staff and enhance their communication skills.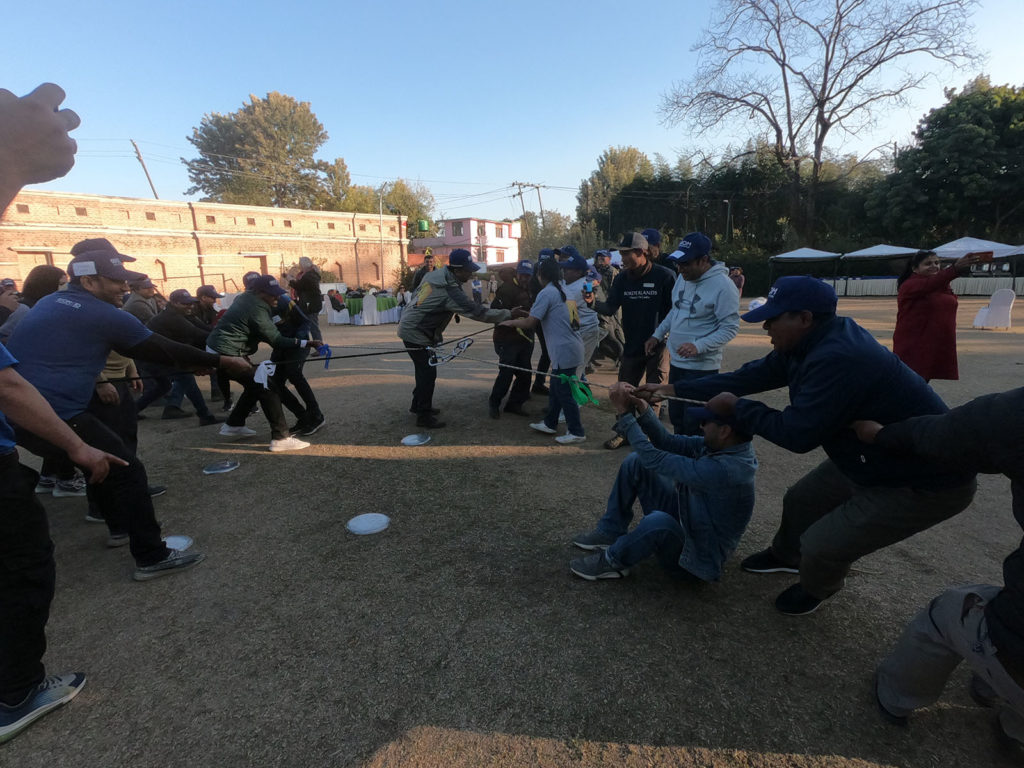 The program was started with the brief introduction of the Borderlands, energizer and tone setting activities which was followed by the different team building activities. All the activities were designed in such a way that gave the participants fun, knowledge, constructive communication and self reflection. During the activity time the brief instruction was given by the facilitators and then debriefing had done after each activity to create an interaction between the team members and to know about their learning from the activity.
Through these activities, the staff members were worked together in a team. They developed strong team bonding between each other. Overall, we observed that, the participants actively participated in the day long program. At the end they had a great time with fun and enjoyed a lot with the fruitful learning.