The Borderlands PDP conducted Team Building Program for 80 participants from Gold Star with "Together we will Conquer" theme on 10th August, 2019 at Hyatt Regency.
The Program was conducted based on the following objectives; Communication and Trust, Team bonding and Team Work, Common Goal "We Feelings" in a friendly fun filled environment.
The program commenced with introduction, energizer and tone- setting followed by various activities to address the objectives given and concluded with debrief, photo session and giving of token of appreciation by Borderlands team.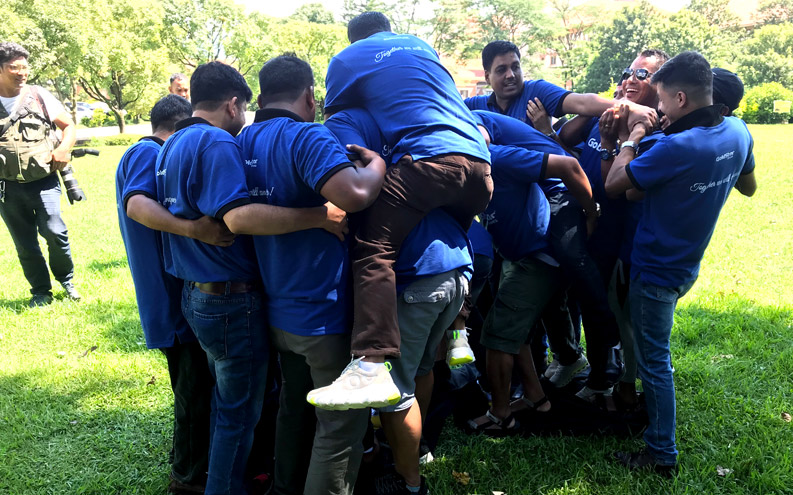 The entire program concluded with cheerful expressions and was appreciated for covering up the entire objective by the participants.