On June 3rd 2022, The Borderlands Leadership School hosted Team Building Program/staff Retreat for UN Women at Club Himalaya in Nagarkot. The event was to bring the guidance for participants to be equipped with the knowledge, skills, confidence and bridge the gap between learning and implementation with experiential learning activities.
The program director, Mr. Megh Ale and the team customized the fun filled program to best meet the specific needs of UN Women team. During the event, an indoor section was included where participants could reflect learnings and outcomes of the day-long team building program. It was simple, effective and memorable experience.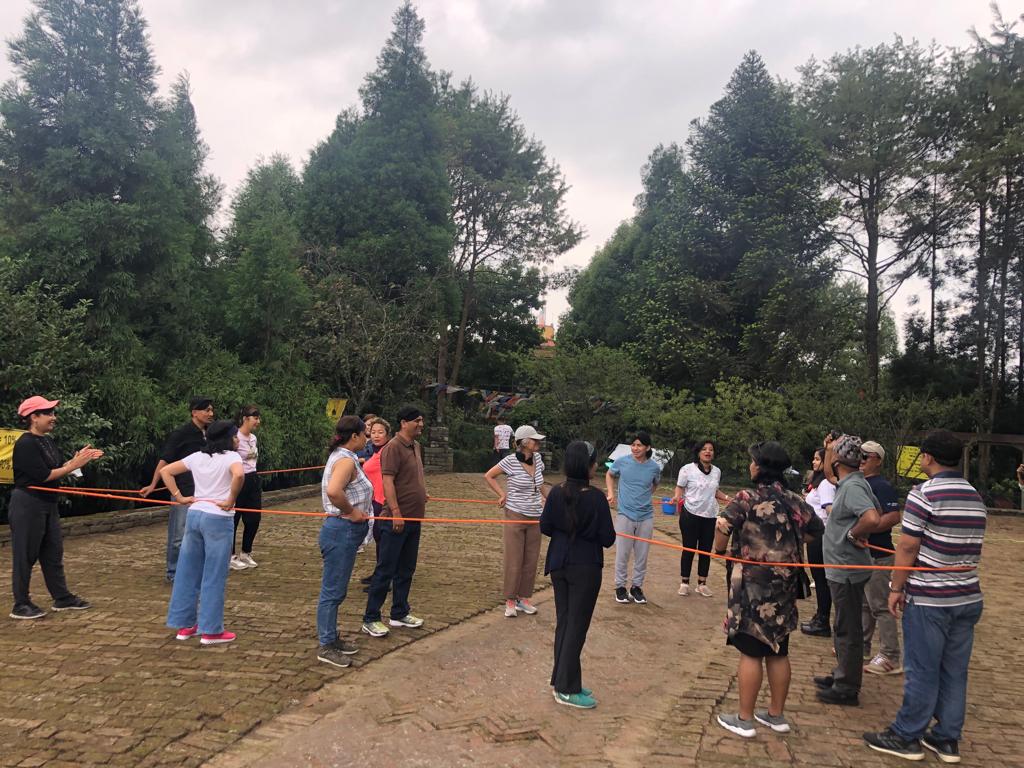 A marked difference was seen in terms of the participant's perspective on how to undertake the given activity. During the collective debriefing, the participants talked about the learnings they got from the program and how it would be applicable in the work place.