With the theme of DMT learning event, a Professional Development Program was conducted by a program director, Mr. Megh Ale and the team for representatives from Maldives, Nepal and Sri Lanka at The Borderlands Eco Adventure Resort from May 23 to May 25, 2022. The event was designed to meet their objective of working together as one team.
The Borderlands Leadership School provided a fun based learning environment that connected participants to get out of their comfort zone. During the course of time, they also engaged with their colleagues who were unfamiliar to them, building relationships for the remainder of their careers and lives.
Wide range of outdoor based activities were delivered for the team. Throughout the program, the team members gained great insights to the new ideas and approaches to implement concepts into reality.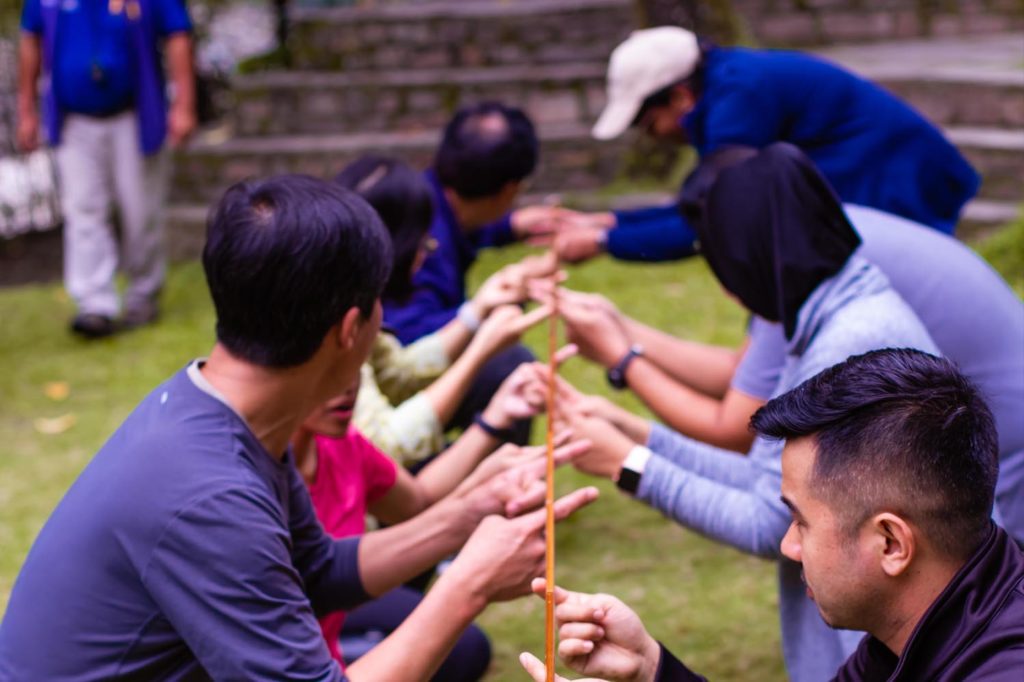 As the most effective learning comes through interactions and discussion on the course, each of the sessions were dedicated to connecting, sharing, and learning from each other. Live interactive sessions hosted by senior course facilitator Anil Chitrakar took place to support learning, reflection and creation. Sessions were multifaceted and social, ensuring all participants get a chance to contribute fairly. By diving deeper into the guiding principles, discussions on response strategies directly helped to meet team's specific needs to effectively manage team, grow, scale up, and thrive together.