Team of Borderlands Nepal came together and went on a hike to this beautiful property stashed away in the mountains of Sindhupalchowk district called Prakriti Resort & Organic Farm in Gurung Village. For people who aren't aware of it, Borderlands was the first in Nepal to institutionalise Team Building & Leadership development programs. So naturally, this one day trip quickly turned into a team-bonding/building hike.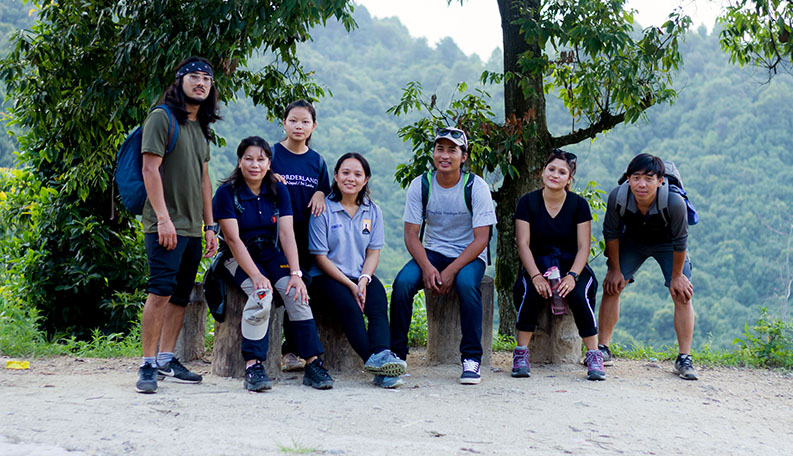 The walk is relaxing and takes you through settlements in Sundarijal. In this 03 hour walk, one can experience- village life, jungle, walk alongside the river and when you finally get to the Gurung Village, it gives you an amazing panoramic views of the Himalayas. This region is also famous for tea-gardens. The lunch was handpicked from the organic farm itself. After lunch, some tea and very elaborate photo sessions, the team started to hike back. There were 24 of us and from all age groups, some fast walkers and some slow, some of them had never hiked a day in their lives. But we motivated each-other to till the finish. Everyone made it back in a piece!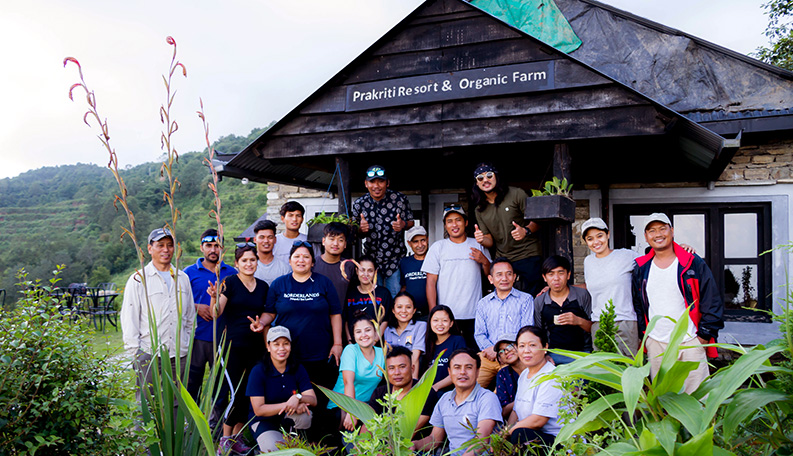 This is what Team-spirit is. Not everyone is going to be on the same level as you. Some need to be pushed to believe in themselves because we all have potential waiting to be unleashed with the right guidance. Before you do something, it seems impossible but once it's done, it remains with you forever a memory and an achievement. It feels right to be a part of a team that has your back. In Borderlands we've always advocated- "Alone we can do so little, together we can do so much." For more information on Prakriti Resort and how to get there, get in touch with our team who's had a firsthand experience with the region.