The Borderland Resort once again bustled with 15 of SUNRISE CAPITAL professionals indulged in their team building and retreat program for 2 days 24-25 May 2019. First day commenced with introduction of Borderlands instructors, objective of the program, tone setting, energizer and trust followed with teams head-on approach with activities; Magic Carpet, Team Parachute and Low Rope. Activities exclusively selected with focus on understanding and improving the importance of leadership, trust, planning, communication and teamwork.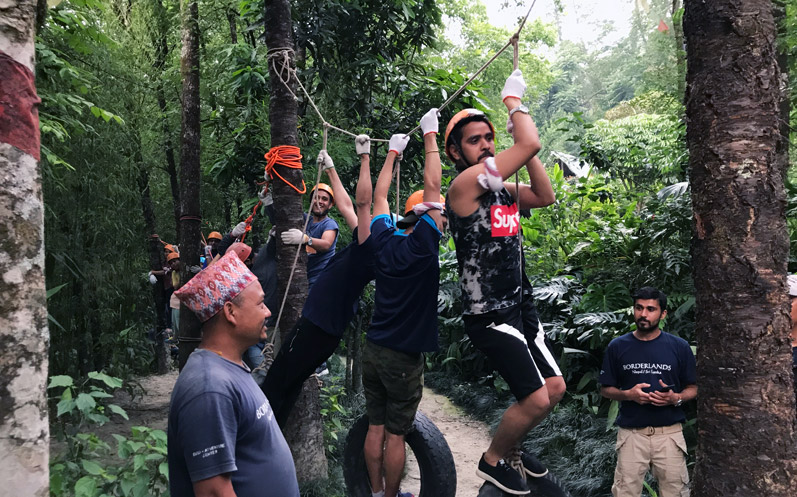 Second day the team negotiated the rapids of Bhote Kosi, rafting from Balefhi to Sunkoshi Beach Resort. Program concluded with summing up of the entire program, handing over of participation certificates, banner signing, token of appreciation by the Borderlands team and word of appreciation from both ends and relaxed leisure lunch.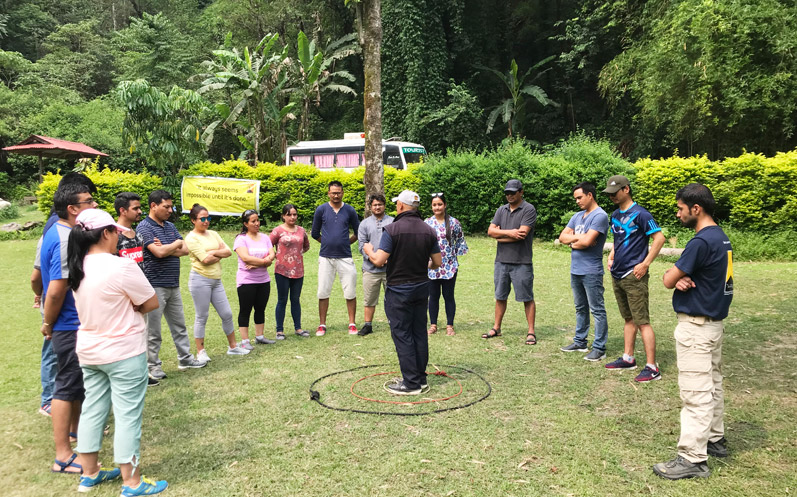 Participation of the team with high level of energy to get the task completed, free and frank exchange of views with increased team motivation were just a few observation made. Borderland leadership school is confident that this session of experiential learning will enable participants to utilize the activity experience in their respective workplace with improved efficiency as a team to achieve their organizational objectives.