The theme of this retreat was "Fun & Teamwork" and took place in the beautiful Hattiban Resort. The participants were kids aged 03-11 years and their respective parents who were more excited than the kids to participate. Some of them were Nepal's trade & commerce worlds' heavyweights like, Suraj Vaidhya, Saurabh Jyoti, Cabinet Shrestha and their families.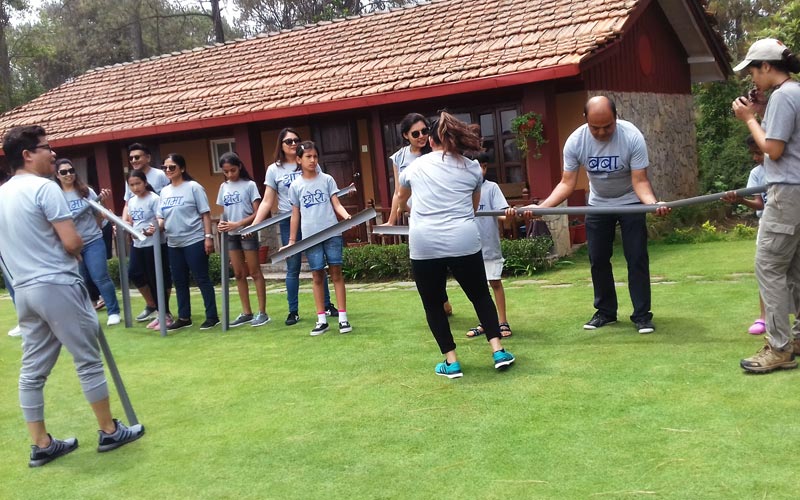 In this retreat we focused more on the fun side of working together rather than the technicalities related to the activities. The aim was to generate lots of laughter and healthy dose of competitive spirit among the participants which we did through various activities.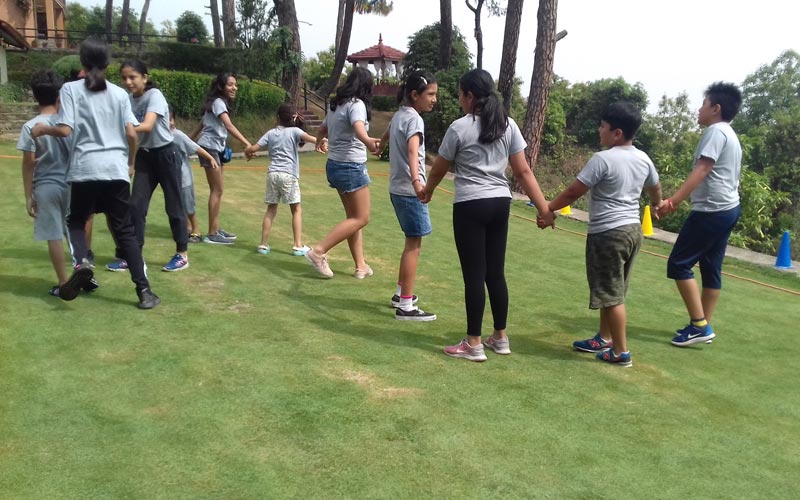 It was nice to see the kids learn the importance of Teamwork & Leadership and the parents acting like kids again, stress free and without a care in the world. Footballs were kicked, Frisbees were thrown, and there was a water balloon fight and also an ice-cream break which energized everyone. It was a half day retreat which left everyone wanting more.