Borderlands PDP conducted an indoor team building program for Sanima Bank on 1st May 2019 at Hotel Annapurna, Kathmandu. The main purpose of the program was to test the planning and communication skills, develop trust and cooperative learning.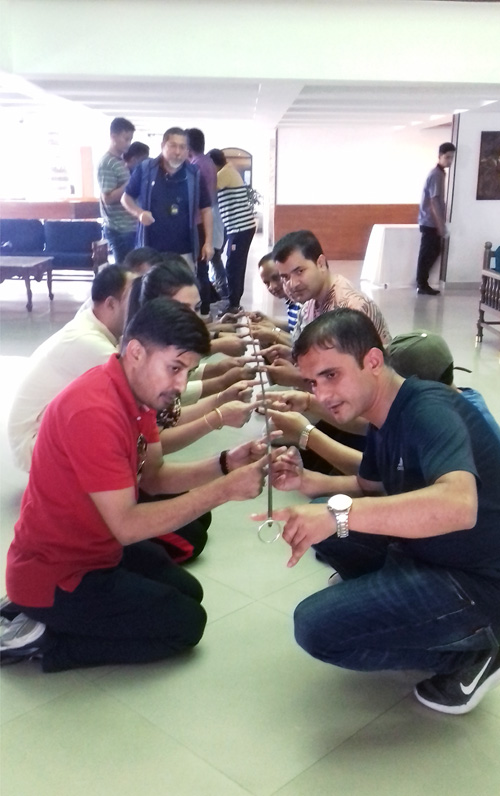 The program began with the introduction and objective of the program. There were many team building activities such as Tarp Turn Paradigm Shift, Magic Stick, Winning Strategy, Team Parachute, Team Titanic to develop support, trust, winning team, communication, cooperation, coordination among the team.
Overall, the participants actively participated in the proceedings of the entire sessions. The enthusiasm of the participants sustained during the program. There was free and frank exchange of views with increased team motivation.