"It's clear that agriculture, done right, is the best means the world has today to simultaneously tackle food security, poverty and environmental degradation".
Irene Rosenfeld
In the lap of pristine nature on the banks of the mighty Bhotekosi River, the Borderland Resort bustled with 54 of CIMMYT professionals indulged in their team building and retreat program for 2 days. Various team building activities were selected focused on improving and understanding the importance of trust, communication, coordination and teamwork.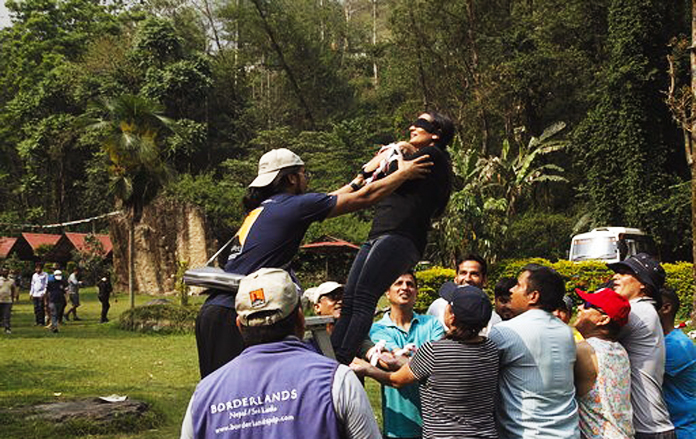 The program began with introduction and objective of the program and was followed with four different activities at noon, in the evening the team went through Night activity followed by Team Solo by the river. The second day commenced with a short hike to Bachaladevi Village and on return participated in group activity The Dome. Program concluded with Debrief, banner signing, group photo and giving away the token of appreciation by the Borderland unit.
Participants expressed that the program was effective, rewarding experience and addressed the participants' expectations best possible.